If you're trying to eat healthy on a budget, you've come to the right place! Eating a balanced meal doesn't have to be expensive; with creativity, tips, and tricks, you can eat well and save money.
Determine Your Budget
First and foremost, set a budget, and stick to it. Make a list of groceries you need, and check the prices of a few different stores to ensure you're getting the best deal. Purchase items in bulk; this can lower the cost per item, saving you money. In addition, consider stocking up on things on sale; this will help you save money in the long run.
Ditch Manufactured Foods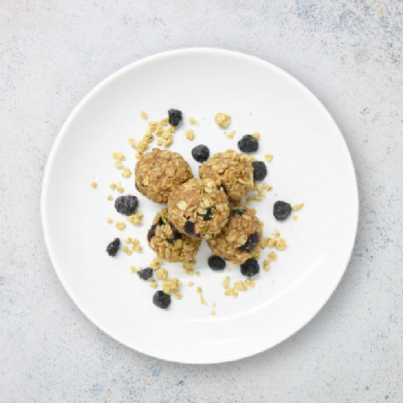 Next, create meals with nutrient-dense ingredients rather than expensive pre-packaged items. Fruits, vegetables, and whole grains are excellent sources of nutrients and are usually more affordable than processed food. For example, frozen veggies are often cheaper than fresh produce and keep for much longer. Be sure to choose in-season items for the freshest produce and the best prices.
Regarding proteins, shop for cost-effective items yet still provide ample nutrition. Canned tuna, eggs, and beans are all great sources of protein that won't break the bank. In addition, feel free of frozen meats or fish. They're often cheaper than fresh cuts and can last longer in the freezer.
What About Snacks?
Now, let's talk snacks. Think fresh fruits and vegetables, plain nuts, popcorn, and cereal bars for the healthiest and most budget-friendly snack options. They're all great sources of fiber and other nutrients and will help you keep your grocery bill in check.
Leftovers Are Your Friend
Be sure to plan and use leftovers. This will help prevent food waste and save you time and money. Think beyond simple reheating; for example, you can turn leftover cooked vegetables into salads or soups and use cooked chicken for quesadillas.
When In Doubt, Fit Five Meals Is Here For You!
Buying meals from Fit Five Meals is a great way to eat balanced meals when on a budget. Our meals are pre-made, so you don't have to worry about grocery shopping or meal-prepping yourself. All of the meals are also nutritionally balanced, meaning you know that you're getting all of the essential nutrients, vitamins, and minerals that your body needs. Fit Five Meals is also affordable – our meals are much cheaper than if you bought all the ingredients separately. Plus, we provide a variety of options both in terms of cuisine and meal composition, so you never have to worry about getting bored with your meals.
Eating a balanced meal on a budget is possible. Plan ahead, shop smart, and get creative — you'll soon be on your way to enjoying delicious, healthy meals that won't break the bank.