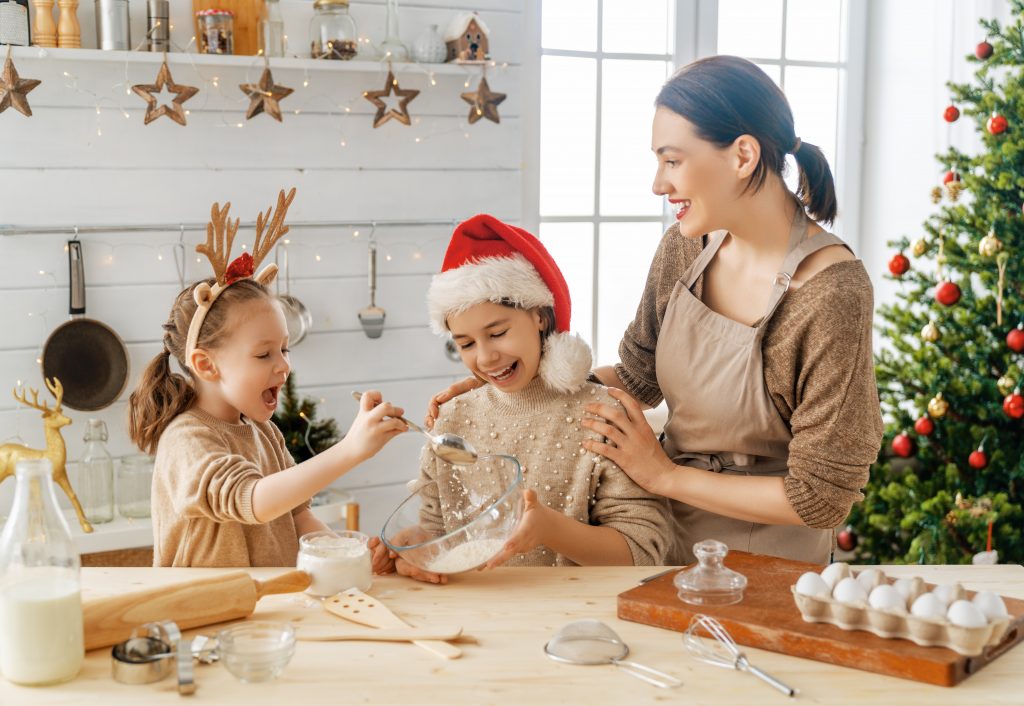 The holiday season–those months spanning from October to December–is filled with a flurry of activity. Between company holiday parties, family get-togethers, and end of the year festivities, it's easy to set personal goals and focus on all that is happening. One of the first things to fall by the wayside is health and nutrition. By the time we've made the rounds to a dozen holiday events, the last thing on our mind is preparing nutritious food for the week ahead.
One of the easiest ways to combat unhealthy eating habits during the holiday season is to lean heavily into meal prep–and while you are meal prepping, you might as well utilize some of those delicious holiday flavors.
Here are four great make-ahead meals for the holiday season.
A Pomegranate Salad with Candied Walnuts and Balsamic Vinaigrette
Picture this: a bed of baby arugula and mixed greens topped with lightly toasted candied walnuts and pops of crimson pomegranate. Atop it all is a rich fig and balsamic dressing that makes the underlying ingredients sing. It doesn't bet much better. The best thing about this meal is that you can roast your walnuts, prepare all your other ingredients ahead of time, and throw it together in a hurry. There is no reason to skimp on flavor or nutrition when it is this easy and delicious. Here's the recipe, courtesy of Half Baked Harvest.
Roasted BN Squash and Wild Rice with Apples and Cranberries
Butternut squash is a fantastic fall staple and pairs well with apples and cranberries. When mixed with some wild rice, the roasted squash is smooth, flavorful, and hearty and the apples and cranberries provide pops of tart sweetness. If you're feeling extra festive, add some toasted pecans and a honey or maple dijon dressing. Kristine's Kitchen really came through with this favorite.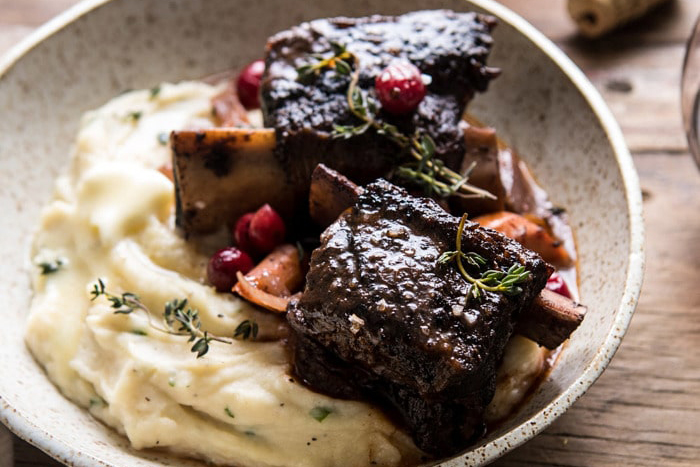 Red Wine Braised Short Ribs (with Cranberries)
Sometimes we need some comfort to deal with the stresses that often come during the holiday months. A plate of red wine braised short ribs alongside a perfectly portioned serving of mashed potatoes will do the trick. Sear your shortribs in a hot skillet and then put the meat, red wine, cranberries, and a host of delicious accouterments in a slow cooker for six hours. When you open the cooker you'll find a delicious holiday meal that you can reheat and eat again and again. Half Baked Harvest has this recipe available as well.
Fall Pasta Salad
For quick, easy, and nutritious, it's hard to beat this recipe for Fall Pasta Salad from Easy Cooking with Molly. Prepare your pasta, roast your vegetables, and add in bacon and cranberries. That's all it takes to have a phenomenal make-ahead fall meal. If you'd like, top the pasta salad with goat cheese for a little more decadence.
If you're still looking for simple, nutritious meals, Fit Five Meals has you covered. All our meals are good for up to three days and go from the fridge to the table after only 90 seconds in the microwave. You'll get affordable, delicious meals that provide all the health and nutrition you need to live well through the holiday.